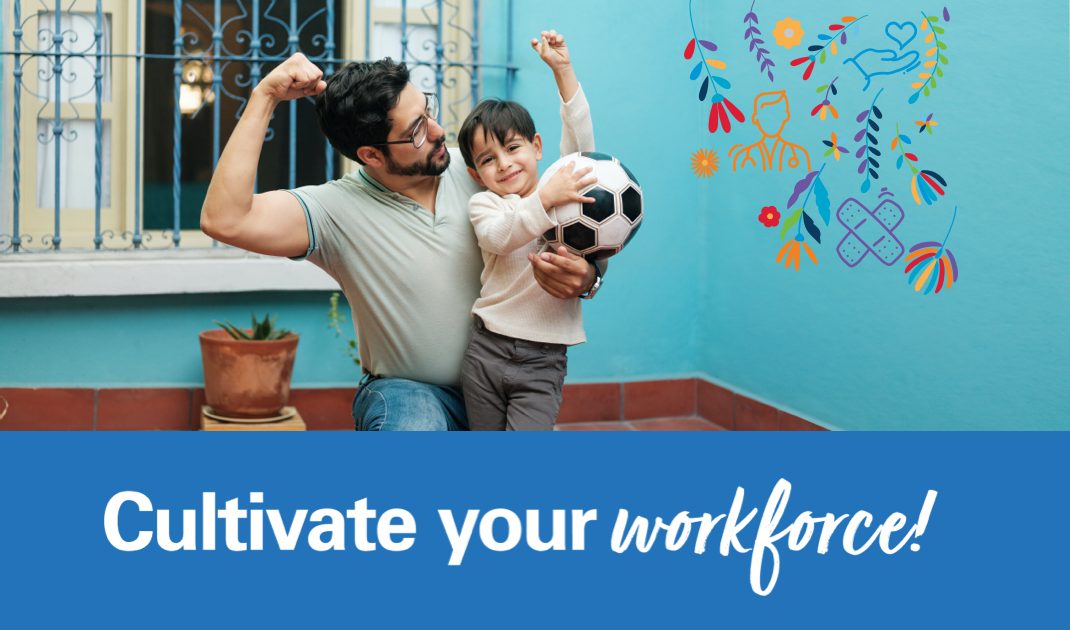 NEW HEALTH INSURANCE PLANS TO MEET THE NEEDS OF MINORITY BUSINESS OWNERS
Blue Cross Blue Shield of Arizona (BCBSAZ) and the Arizona Hispanic Chamber of Commerce (AZHCC) have teamed up to offer health insurance plan options designed to meet the health needs of AZHCC members and their employees.
According to the United States Census Bureau, Hispanics and Latinos make up 31.7 percent of Arizona's population, and in 2019, the U.S. Hispanic Chamber of Commerce reported that 40 percent of small business owners state their greatest challenge is providing healthcare for employees.
"As an Arizona company, we take pride in understanding the needs of minority business owners and are fortunate to work alongside the Arizona Hispanic Chamber of Commerce to launch a product that directly addresses the needs of its members," said Joe Greenberg, General Manager, Commercial Segment, of Blue Cross Blue Shield of Arizona. "Our goal is to provide these unique and affordable plans to support small businesses so that they can continue to focus on doing business and doing life."
The health insurance coverage, called Cultivate, stemmed from active listening and hard work, focused on addressing one of the key areas that the AZHCC members and all small businesses cope with—healthcare and health insurance. With three deductible levels to choose from, plans are designed to meet a range of budgets. The expansive network will include more than 2,300 Spanish-speaking providers (based on BCBSAZ data), give the ability to choose from a PPO or an HMO for a lower premium, and offer a statewide provider network with 98 percent of hospitals and 96 percent of all providers represented, including those in rural areas (based on BCBSAZ data). Additional highlights of these plans include: $0 or low-cost preventive services, one additional free visit to a primary care provider, generic tier 1a drugs for $3, and low urgent care copays to avoid emergency room costs for non-emergency services.
"We are proud that this product offering was called Cultivate to convey the diversity and inclusion of communities of color," said Monica Villalobos, President & Chief Executive Officer of the Arizona Hispanic Chamber of Commerce. "We will always support the minority business community and hope that this partnership expands access and makes it easier for small business owners to find health insurance." For more information on these plan offerings, visit: azblue.com/cultivate
About Blue Cross Blue Shield of Arizona
Blue Cross Blue Shield of Arizona (BCBSAZ) is committed to helping Arizonans get healthier faster and stay healthier longer. With a focus on connecting people with the care they need, BCBSAZ offers health insurance and related services to more than 1.9 million customers. Through advanced clinical programs and community outreach, BCBSAZ is inspiring health in Arizona. BCBSAZ, a non-profit company, is an independent licensee of the Blue Cross Blue Shield Association. The company and its subsidiaries employ more than 2,500+ people in its Phoenix, Flagstaff, and Tucson offices. To learn more, visit azblue.com